"The Dark, The Fear, The Cold And The Desperate Hope"
25 November 2021
Children's Law Centre Immigration solicitors have offered their condolences in response to the tragic loss of life in the English Channel. The solicitors have highlighted the lack of safe, legal routes as a key factor putting refugees at risk. They have also warned that the situation will worsen as a result of the Nationality and Borders Bill, and current rhetoric painting refugees as criminals.
Barbara Muldoon, Immigration Solicitor at the Children's Law Centre said: "We would, first and foremost, like to offer our sincere condolences to those who have lost loved ones in this tragedy. Probably every single person on that boat had someone who was waiting to hear that they had crossed safely. I can't imagine the grief they currently feel.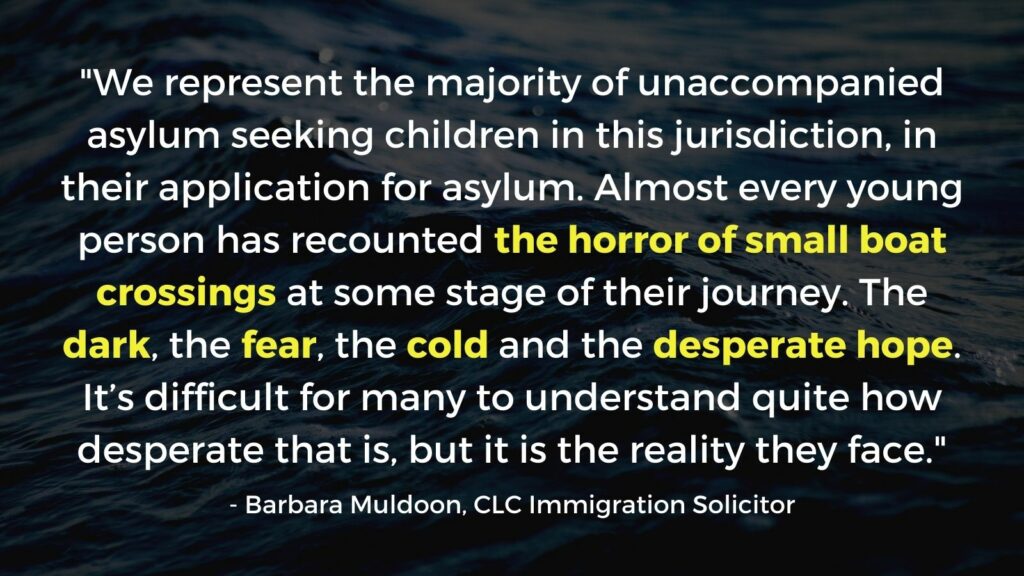 "It is deeply troubling to encounter a loss of life on this scale. The lives of vulnerable, innocent people who were desperate for a safer life, including a number of young children.
"At the Children's Law Centre, we represent the majority of unaccompanied asylum seeking children in this jurisdiction, in their application for asylum. Almost every young person has recounted the horror of small boat crossings at some stage of their journey. The dark, the fear, the cold and the desperate hope. It's difficult for many to understand quite how desperate that is, but it is the reality they face.
"We owe it to these people to look at why a tragedy like this happens, and we can't hide from the fact that this loss of life was preventable. Immigration practitioners have made it clear for a long time that this is the reality forced upon refugees due to the lack of safe and legal routes to asylum. Separated and unaccompanied asylum seeking children in particular have no other option due to the 'blanket prohibition'.
"We also need to face up to the reality that the Nationality and Borders Bill, alongside the current UK Government rhetoric towards refugees and asylum seekers is not going to prevent this. In fact, the vast majority of practitioners agree that things will get worse by further criminalising refugees and weakening safeguarding measures for child refugees. Clause 40 of the Nationality and Borders Bill would even have made it a criminal offence to intervene and attempt to save these drowning people, including women and children.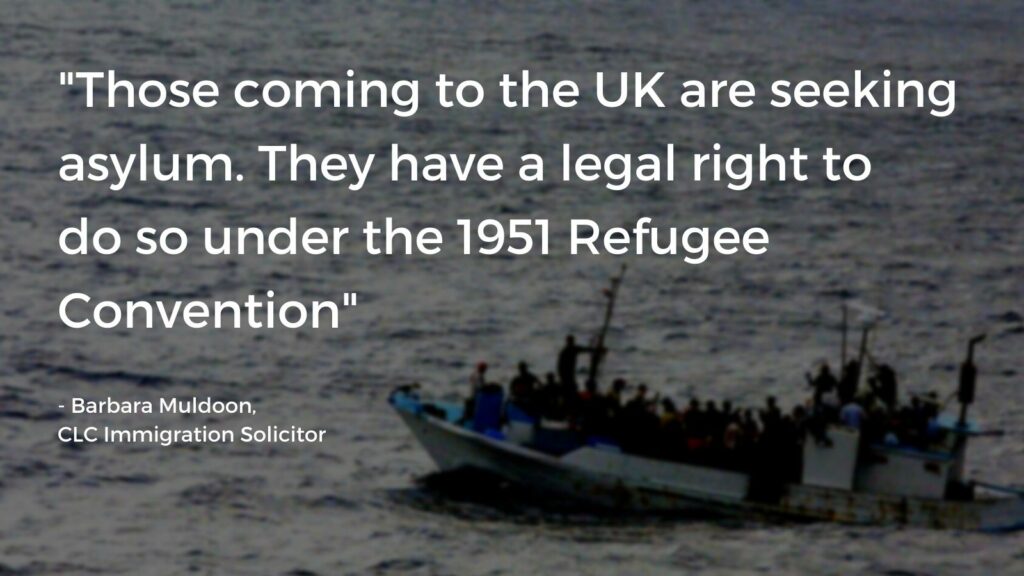 "We need to collectively denounce the dangerous rhetoric around refugees and face up to the reality that there is no 'migrant crisis' in the UK. There is no 'influx of migrants'. Those coming to the UK are seeking asylum. They have a legal right to do so under the 1951 Refugee Convention. We must re-commit to international obligations and ensure that we protect these people, including young vulnerable children, from exploitation, from the clutches of traffickers and from perilous journeys."