Stormont Event Warns that NI Assembly Collapse is Harming a Generation of Children
24 October 2023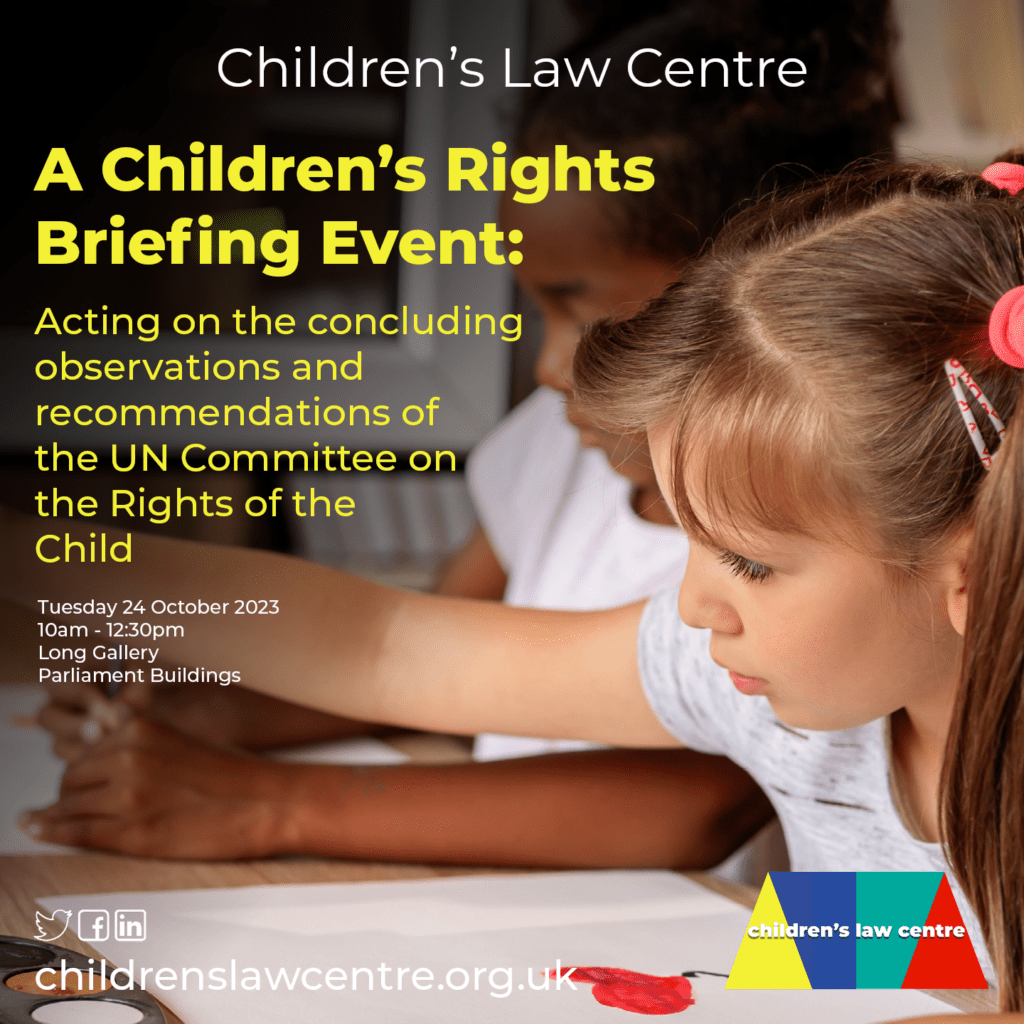 Key decision makers and politicians were warned, at an event organised by the Children's Law Centre, that a generation of children and young people will be harmed unless a reformed Executive and Assembly delivers key children's rights recommendations.
You can watch the full event on YouTube.
Delegates heard from leading children's rights experts, as well as children and young people themselves, during a briefing event on the recent UN Committee on the Rights of the Child's concluding observations and recommendations – a report previously described as "damning".
The UN report raises concern around the treatment and protection of children and young people, as well as a long list of recommendations. These include a recommendation to withdraw the harmful 2023-24 budget for Northern Ireland.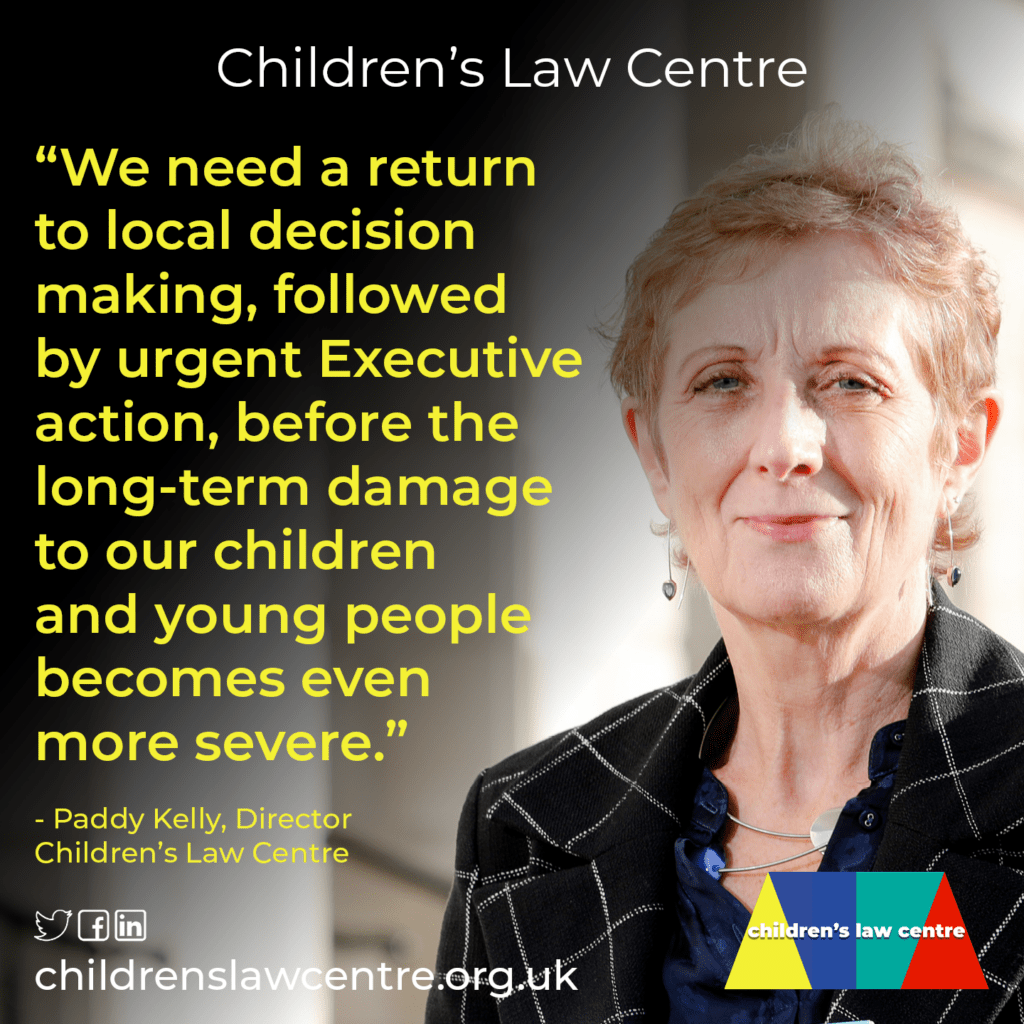 Speaking at the event, Paddy Kelly, Director at the Children's Law Centre said:
"There is a real and serious risk of long-term damage to our children and young people. The list of challenges facing them today is growing and becoming endless.
"There can be no doubt that decision makers are failing to look after their best interests. The proof is in the report from the UN Committee on the Rights of the Child, and in the endless stream of cuts to children's services.
"It is past time for change. A restored Assembly and Executive should be working to implement these recommendations but instead we are seeing decisions being made at Westminster that are compounding the problems.
"We need a return to local decision making, followed by urgent Executive action, before the long-term damage to our children and young people becomes even more severe."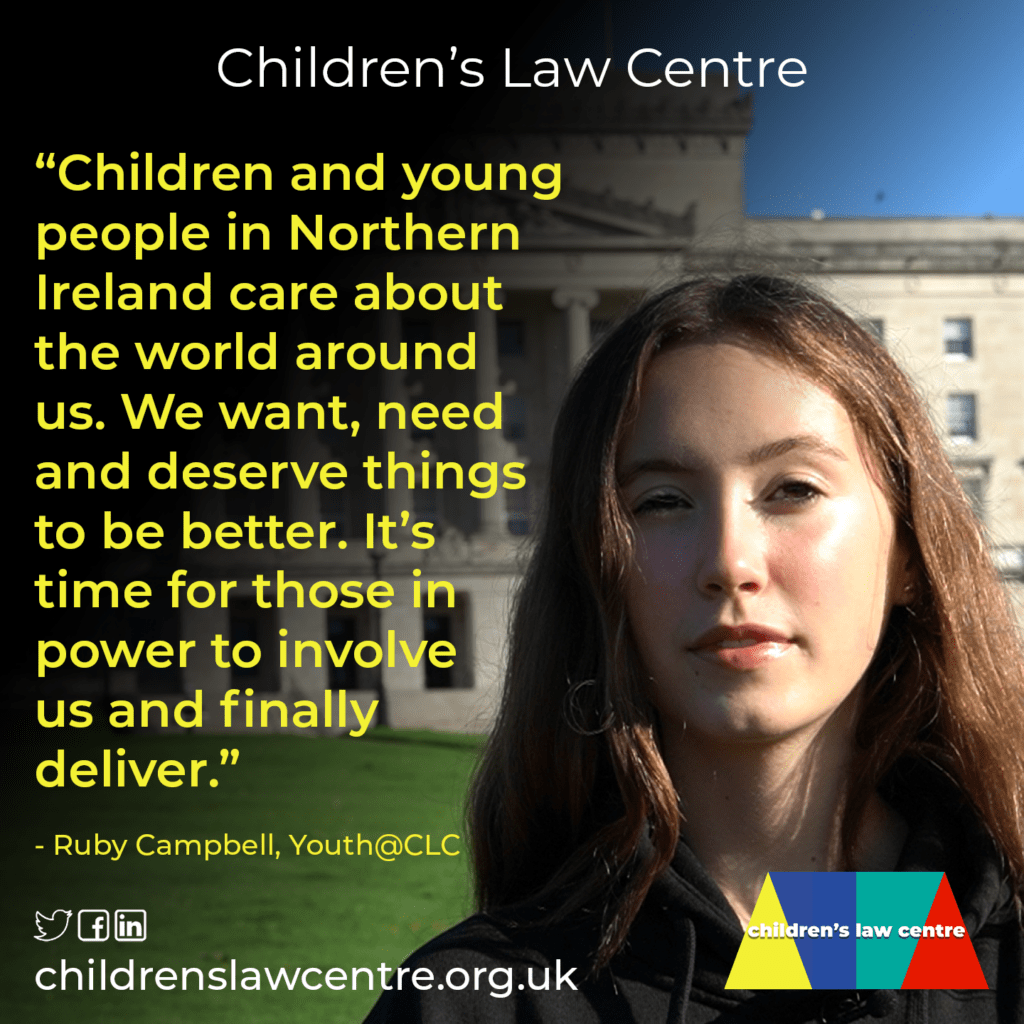 The event also heard from Dr Deena Haydon, an independent research and policy consultant, Chris Quinn, the new Northern Ireland Commissioner for Children and Young People, Fergal McFerran, Policy and Advocacy Manager at CLC, and Youth@CLC member Ruby Campbell. The event was attended by MLAs, leading departmental officials, the NI Children's Commissioner, leading children's charities and human rights organisations.
At the event, Ruby Campbell addressed delegates as a young rapporteur from the Rights Here, Right Now children and young people's conference held in September.