Children's Law Centre Secures Investigation and Review of PSNI Strip-Searches on Children
13 March 2023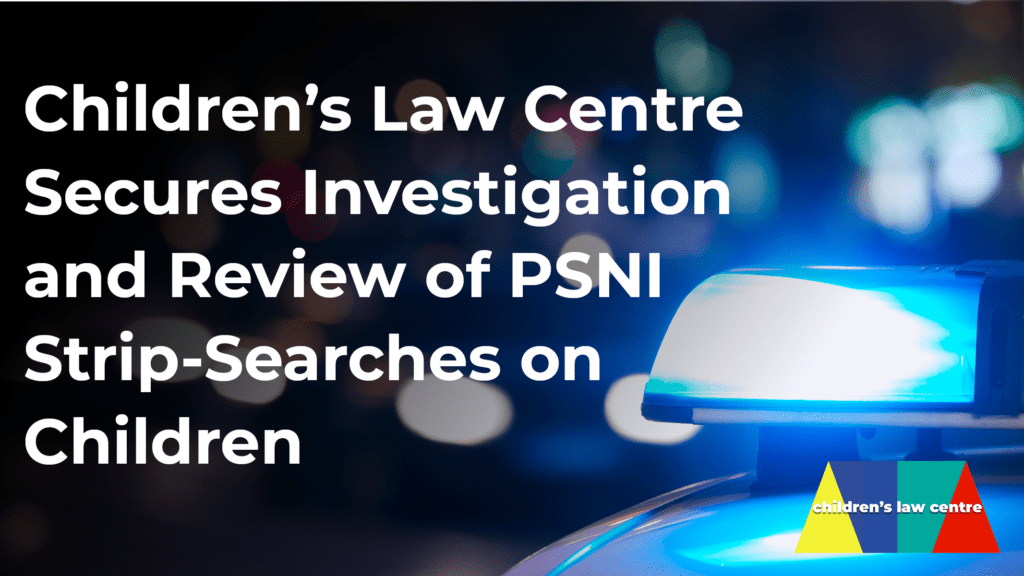 The Northern Ireland Policing Board's Human Rights adviser will investigate and review PSNI strip searches of children and young people in custody. The investigation follows work by the Children's Law Centre to raise concerns around the practice.
In announcing the Terms of Reference, the Policing Board highlighted two key concerns, including the evidential basis for conducting strip searches and the lack of an appropriate adult being present in most cases.
In January 2023, the Children's Law Centre uncovered a number of concerning statistics highlighting the absence of items found in most cases of a strip search and concern around the threshold being used to justify strip searches, the overwhelming majority of which took place without an appropriate adult present.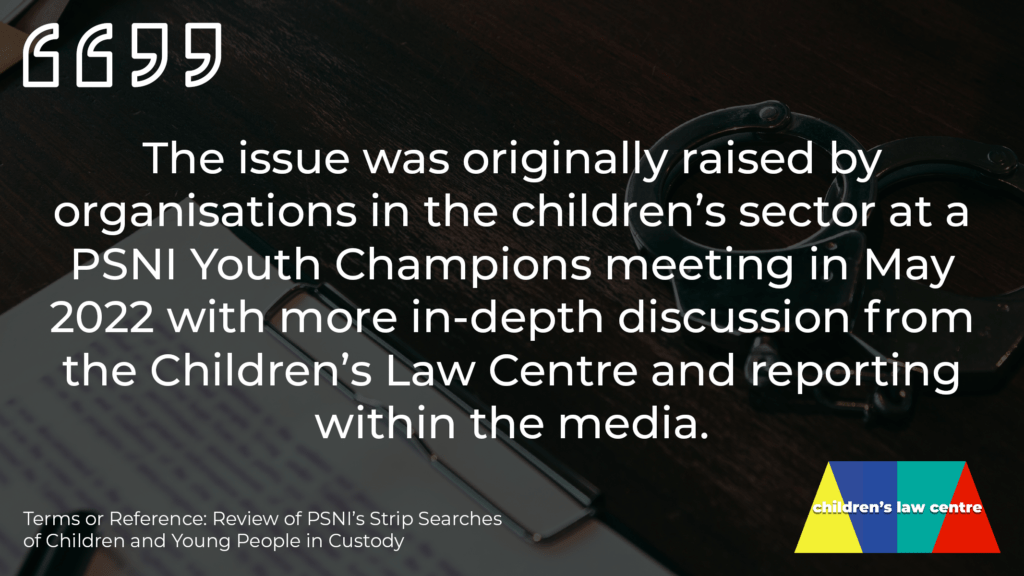 Following the announcement of the Terms of Reference for the investigation and review, Fergal McFerran, of the Children's Law Centre, said:
"The Children's Law Centre welcomes this investigation. We have consistently raised our concerns around the strip-searching of children and young people by the PSNI. We are pleased that Policing Board members and the Human Rights Adviser have taken our concerns seriously.
"We believe the commissioning of this investigation is itself a sign that serious concerns in relation to the practice of strip-searching children remain unanswered. We hope the investigation will bring the appropriate levels of scrutiny and we have no doubt there will be serious failings identified. It is right that the actions of the PSNI on this issue are carefully examined.
"From the information we have been able to uncover, we know that in almost all cases, nothing is found as a result of a strip-search. It is our view that this demonstrates the lack of justification for using such an invasive use of force on children, some of whom have been as young as 14."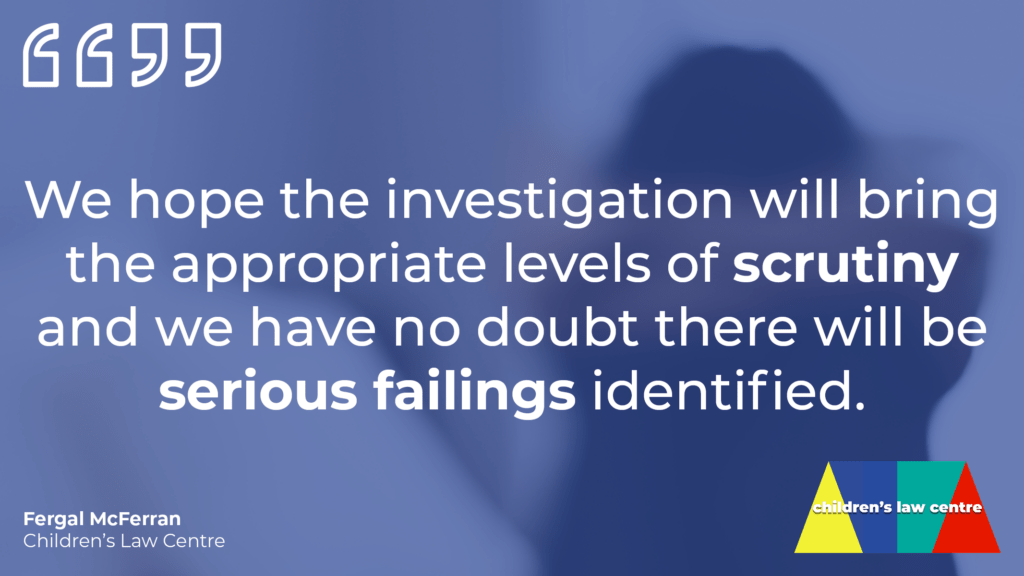 The Northern Ireland Policing Board's Terms of Reference for the review can be found here.