Minister Must Act in Best Interests of Children
13 January 2021
Leading voluntary sector organisations in Northern Ireland, led by the Children's Law Centre, have called on the Minister for Education to 'direct schools not to use any transfer test during a time of public health emergency, as a necessary and proportionate measure to protect children'.
The letter, signed by 25 charities, outlines powers of Direction held by the Minister for Education under existing legislation, including the Coronavirus Act 2020 and the Education and Libraries (NI) Order 1986.
The letter further requests that the Minister uses his powers 'to direct school Boards of Governors of all grammar schools on suitable contingency admissions criteria for this academic year to ensure they do not unlawfully discriminate against any group of children and to consult with relevant stakeholders on what those admissions criteria should be'.
Rachel Hogan, a lawyer from the Children's Law Centre, said:
"The health and mental well-being of all of our ten and eleven year old children must come first. We cannot entertain a situation where we have cancelled all other exams due to COVID-19 but then expect a particular group of ten and eleven year old children to endure the uncertainty and stress of continuously having to prepare to sit a transfer test which may ultimately be subject to cancellation on health and safety grounds.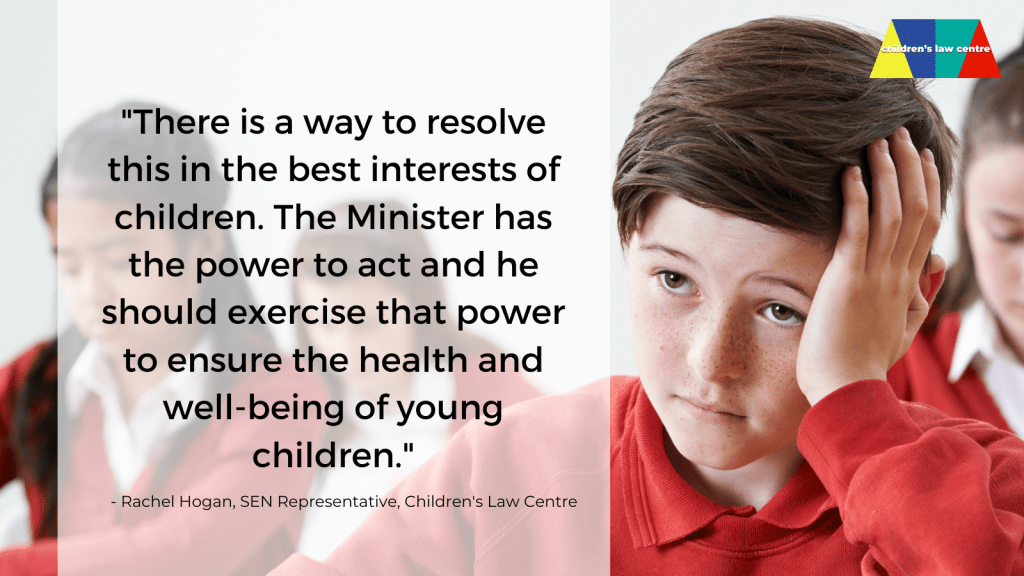 "It is already well established how COVID-19 has had a drastic impact on our children and young people, especially their mental health. We should be doing all in our power to lessen that impact, rather than worsen it.
"There is a way to resolve this in the best interests of children. The Minister has the power to act and he should exercise that power to ensure the health and well-being of young children.
"We understand there is a wider debate around academic selection in Northern Ireland, but we cannot let that stall any action in this unprecedented year where the risk to the health and well-being of our children is so high. We are already seeing evidence of the stress, worry and anxiety caused through delay.
"This is a time for leadership. The transfer test must be cancelled, with clear direction being given on emergency contingency admissions criteria. There is a duty to ensure this is fair and does not unlawfully discriminate. Failure to act in this regard could lead to further disruption as a result of legal challenges, putting children through further emotional stress."
ENDS
NOTES TO EDITORS:
• You can find a copy of the open letter here
• The Children's Law Centre is an independent charitable organisation established in September 1997 which works towards a society where all children can participate, are valued, have their rights respected and guaranteed without discrimination and every child can achieve their full potential. The organisation is founded on the principles enshrined in the United Nations Convention on the Rights of the Child
• The Children's Law Centre operates a dedicated free phone legal advice line for children and young people called CHALKY and provides legal information through an online platform known as 'REE' and legal advice through 'REE Live Chat' – https://childrenslawcentre.org.uk/clhexpert/