Heightened Risk of Child Trafficking "Deeply Concerning"
01 December 2021
Speaking ahead of the 2021 Children's Law Centre Annual Lecture, UN Special Rapporteur on Trafficking in Persons Especially in Women and Children, Professor Siobhán Mullally has raised her fears that the Nationality and Borders Bill will heighten the risk of trafficking and re-trafficking for child refugees.
Professor Mullally's lecture will be delivered on Thursday 2nd December at 3:30pm and is titled 'Responding to Child Trafficking: Rights Vs Rhetoric'. The lecture comes only a week after at least 27 people, including children, drowned crossing the English Channel. Following the tragedy, the UK Home Office was widely criticised for its hostile environment towards refugees and asylum seekers.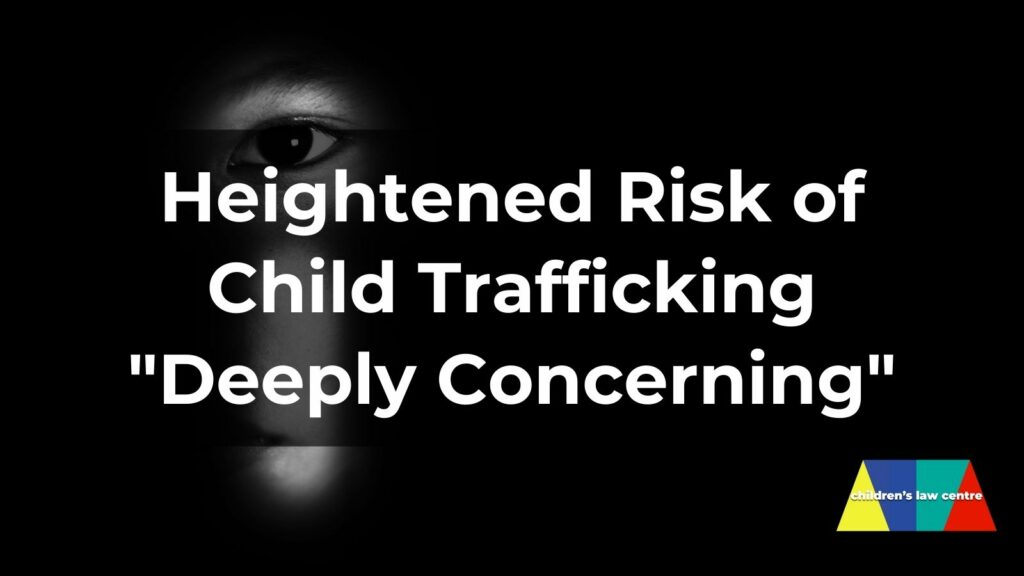 Speaking ahead of the lecture, Professor Mullally said: "The Nationality and Borders Bill is deeply concerning in its hostile approach towards refugees and asylum seekers. Immigration practitioners and human rights organisations have consistently raised concerns that the identification of victims of trafficking will become more difficult. Indeed, the Independent Anti-Slavery Commissioner has also made this very point. I have also officially written to the UK authorities, along with other relevant Special Rapporteurs, to highlight my concerns about the Nationality and Borders Bill and its compliance with the State's obligations under international law to prevent trafficking in persons.
"There is little doubt that the risk of trafficking or re-trafficking will increase as a result of this Bill, particularly in relation to children. It will make it more difficult to identify victims or potential victims of trafficking, with changes to the 'reasonable grounds threshold' particularly concerning. It will also weaken access to services that meet the complex individual needs of victims of trafficking, and potentially treat child refugees as criminals.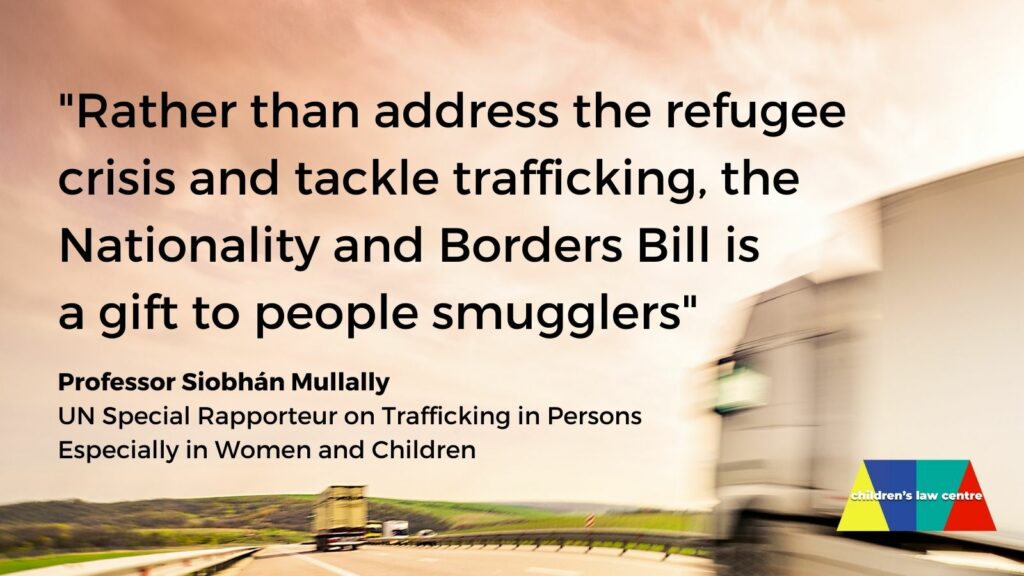 "There is an established international rights framework set up to protect refugees and prevent trafficking. Such serious departure from this framework, coupled with the current rhetoric towards refugees, will have devastating consequences for people, including very vulnerable and traumatised children. Rather than address the refugee crisis and tackle trafficking, the Nationality and Borders Bill is a gift to people smugglers."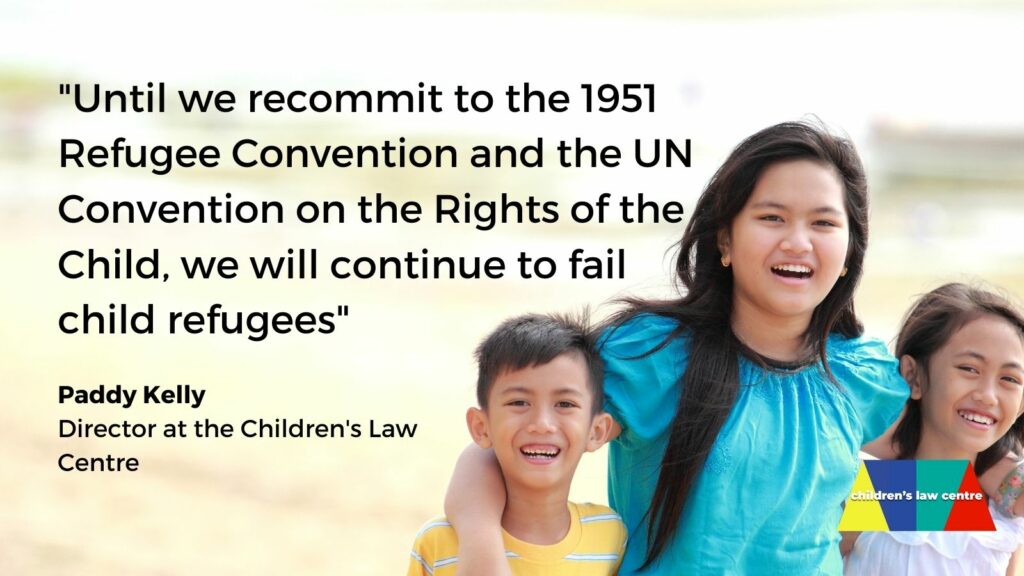 Paddy Kelly, Director at the Children's Law Centre added: "We are very pleased that Professor Mullally agreed to deliver our 2021 Annual Lecture. It comes at a critical moment where much of the good work carried out in this jurisdiction to tackle the causes and effects of child trafficking could be undone. It also highlights the importance of a strong rights framework, including domestic implementation of those rights in the protection of children. Just last week we witnessed the terrible impact of the failure to protect the rights of refugees and asylum seekers. Until we recommit to the 1951 Refugee Convention and the UN Convention on the Rights of the Child, we will continue to fail child refugees."