Children's Law Centre Signs Letter in Support of the Human Rights Act
10 December 2020
Today, on global Human Rights Day, the Children's Law Centre has joined over one hundred organisations to sign an open letter in support of the Human Rights Act.
The Human Rights Act is essential in protecting the rights of everyone in our society, including children and young people. It was enacted to protect the 16 fundamental rights, as laid out in the European Convention on Human Rights and enshrine those rights in domestic law. Any attempts to weaken or undermine those rights will have a direct impact on the rights of children and young people in Northern Ireland.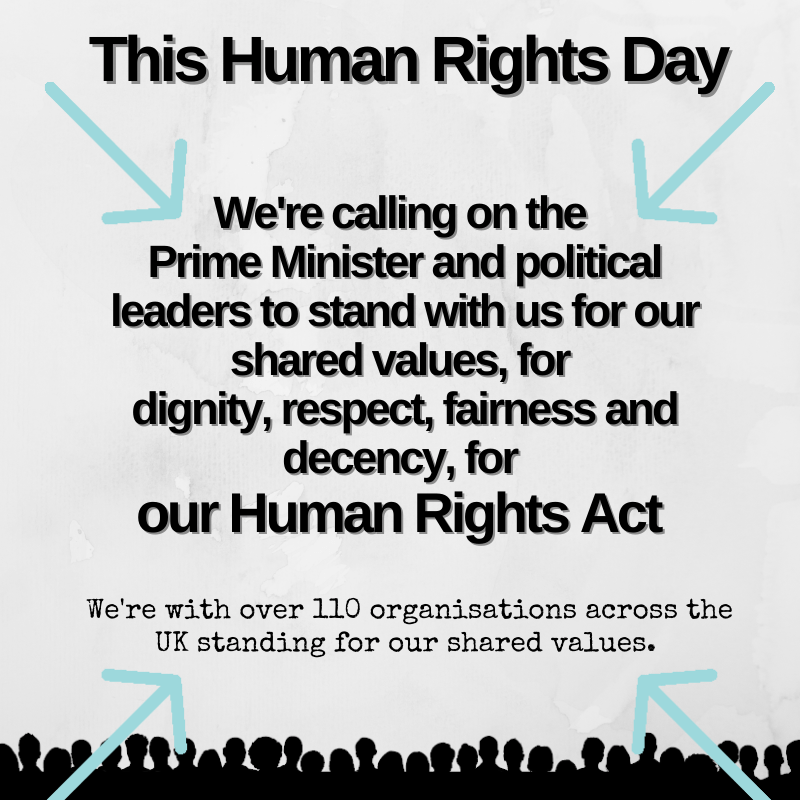 This year has underpinned the vital importance of the Human Rights Act and the protection of rights in general. The unprecedented impact of the Covid-19 pandemic has placed a huge stress on the rights and freedoms of everyone, but particularly young people, people with disabilities, carers and families. Sweeping powers have been introduced with very little scrutiny. These powers have had a hugely negative impact on protected groups of people, with serious human rights implications.
In times like these, the Human Rights Act is particularly important in protecting hard fought rights and freedoms, as well as placing checks and balances on government's power.
That is why the Children's Law Centre signed this letter today, calling on the Prime Minister and all political leaders to stand with us in support of the Human Rights Act.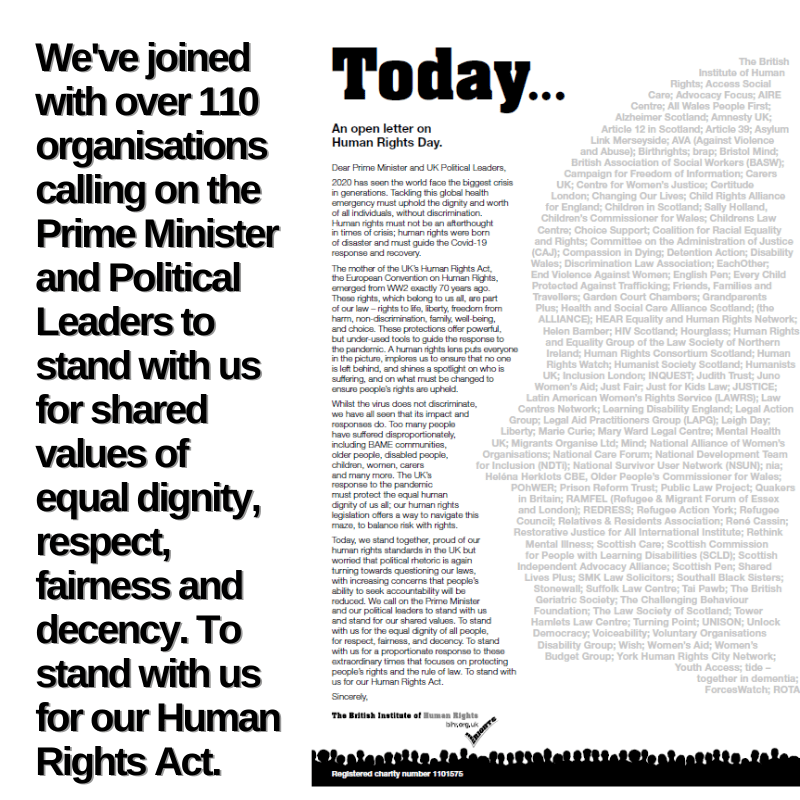 The open letter is coordinated by the British Institute of Human Rights. Issued on the 10 December, global Human Rights Day, the open letter highlights the extraordinary events of 2020, and in particular the pandemic, noting that "human rights must not be an afterthought in times of crisis; human rights were born of disaster and must guide the Covid-19 response and recovery".