21 April 2021
The Children's Law Centre has urged the Education Authority (EA) and the Department of Education to grasp the opportunity for meaningful improvements to the special educational needs and disability (SEND) process. The briefing comes at a time when the EA is conducting an internal improvement plan, including input from key stakeholders. It also follows shortly after the Children's Law Centre submitted a critical response to draft SEND code and regulations.
In a briefing to the NI Assembly Education Committee, a number of key areas were identified to ensure improvements are meaningful and achieves positive outcomes. This included the need for meaningful consultation with children, their parents and carers. Other issues raised included the need to focus on early intervention and improve primary decision making, in the knowledge that over 97% of SEND Tribunal appeals achieve a successful outcome.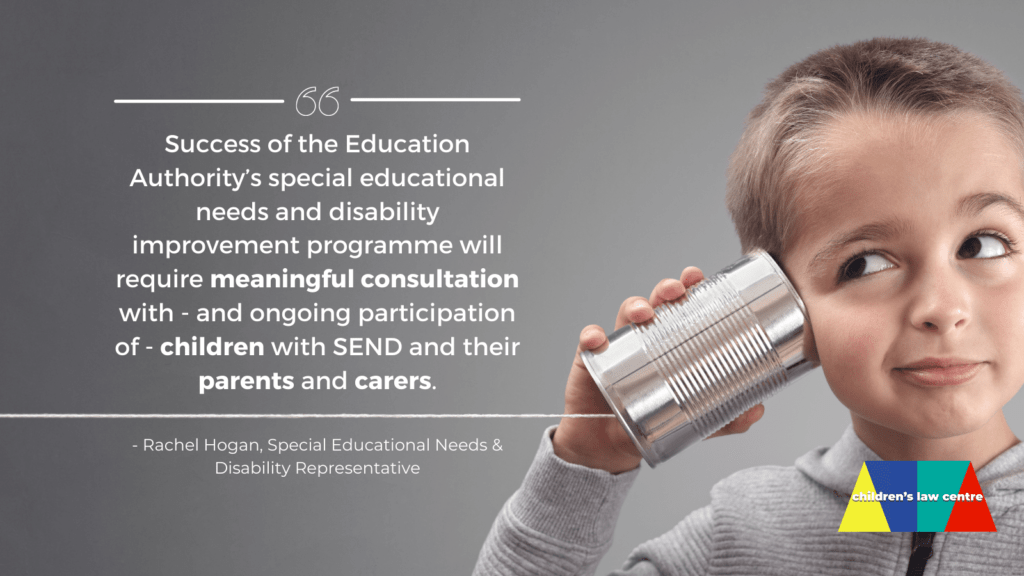 Rachel Hogan, the Children's Law Centre SEND expert said: "The failings in the system have been largely operational, rather than caused by legal deficiencies. There is a robust legal framework around SEND – compliance is key. The EA and the Department must grasp this opportunity for improvement. It should be meaningful and must benefit those who are impacted by it – children.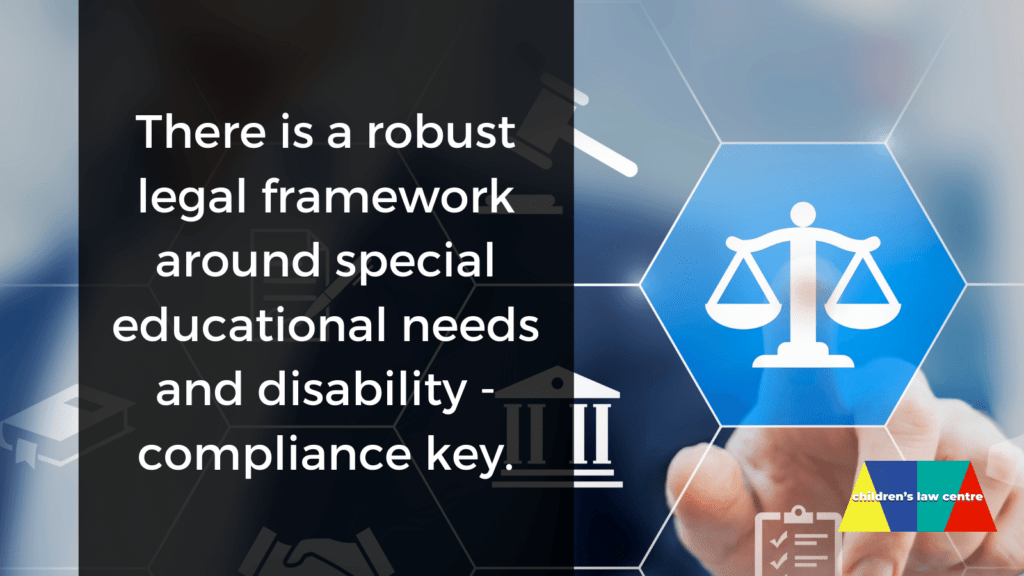 "The SEND framework is there for the children & young people who need it. When will their voice be heard? How will they be empowered to participate in driving improvements & monitoring outcomes? This is a key concern if we want to make meaningful improvements. If we listen to those who are impacted – namely children, their parents and carers – then we can go a long way to providing better solutions.
"Those solutions must include a process for identifying unmet need, improving primary evidence-based decision making and a cultural shift in how we treat children with special educational needs and disabilities."