20 June 2022
Speaking out on 'World Refugee Day' the Children's Law Centre (CLC) and South Tyrone Empowerment Programme (STEP) have said the treatment of asylum-seeking children and their families in 'contingency accommodation' settings is "cruel, unnecessary and avoidable".
The two organisations had recently published a report highlighting the lived circumstances of asylum-seeking children and their families being accommodated in 'contingency accommodation'.
The report, jointly submitted upon request to the Council of Europe Advisory Committee on the Framework Convention for the Protection of National Minorities, highlights a number of potential rights breaches. The report was also endorsed by four other organisations – Conway Education Centre, Participation and Practice of Rights (PPR), Barnardo's Northern Ireland and South Belfast Sure Start.
Fergal McFerran, Policy and Public Affairs Manager at CLC, said: "We are deeply concerned about the reports coming from residents who are living in 'contingency accommodation' settings and the community and voluntary sector organisations providing emergency support to them. The experiences of vulnerable children in particular are very worrying. We believe there are significant children's rights breaches occurring and urgent, joined-up action is required to prevent these from continuing.
"We have been working alongside a number of organisations to call for action. This must include duty bearers working together urgently to address any rights breaches, and listening to those affected, namely residents, to co-ordinate an effective response.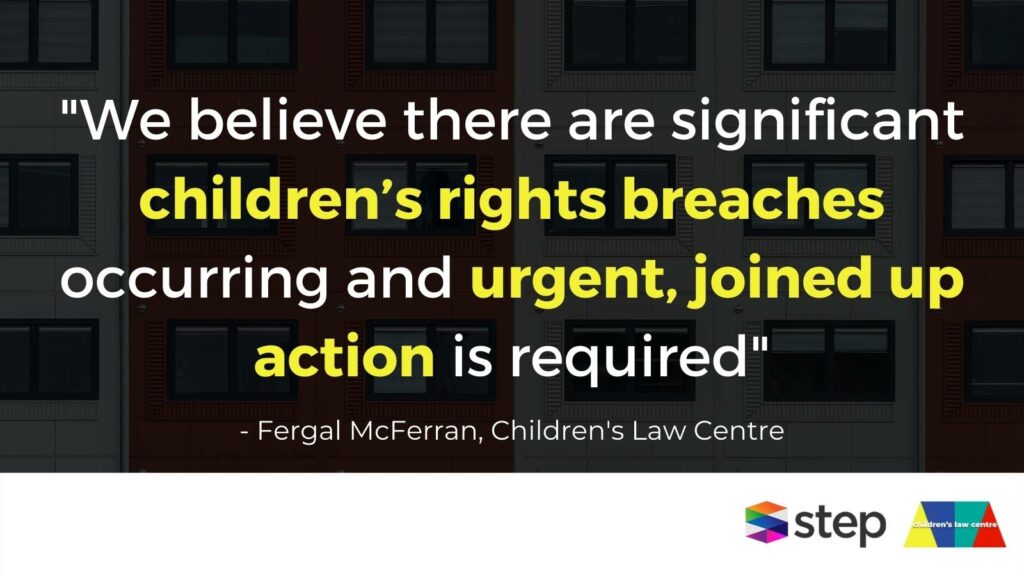 "Beyond that, the 'hostile environment' created by the UK Home Office must end. It is driving refugees and asylum seekers into destitution and ill health, rather than allowing them to contribute positively to society. However, in the meantime, duty bearers cannot hide behind the Home Office and must continue to uphold key rights."
Bernadette McAliskey, CEO at STEP, added: "The treatment of residents living in 'contingency accommodation' settings is cruel, unnecessary and avoidable. Asylum seeking children have rights that must be upheld. Yet, it is deeply worrying to hear reports of new mothers who cannot get access to basic goods and equipment to care for their babies, or families who have had their access to recreational activities severely curtailed. It is also clear that access to education has been severely limited, with no effective overarching strategy evident to address this.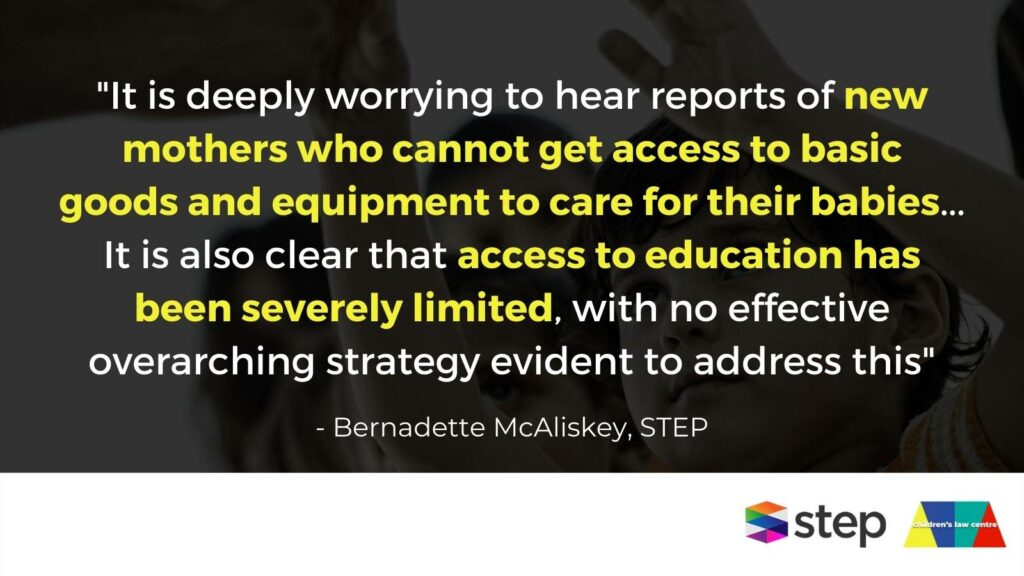 "We will continue to work alongside other organisations to raise these issues and give a voice to asylum-seeking children and their families. We need to see urgent and co-ordinated action to address the failures and uphold the rights of those affected."
Read More