Sedated and abandoned: the struggle to care for my disabled daughter during lockdown
From one week to the next Lauryn, 17, went from having a full package of support for her severe learning difficulties to having nothing. Instead she was put on diazepam
12 October 2020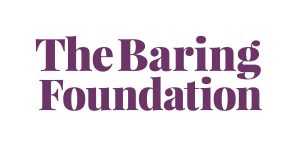 Lauryn loved to walk. She would walk anywhere and she would walk for hours. She would walk in the countryside and through the woods. She would walk around the streets of East Belfast where we live.
She is a 17-year old person with autism, severe learning difficulties and mood disorder. When the first coronavirus lockdown began, she stopped walking. She would get up, go downstairs and sit in front of the TV, a device in her hands, scrolling through it to find new toys to buy. She would do that almost all day.
Lauryn is my daughter and the pandemic has brought our family close to breaking point. It didn't have to be this way. If the government had fulfilled its legal obligations to us, the last six months would have been different.
We would not be beaten and bruised because of the way her mood swings have been exacerbated by the situation we are in. We would not have had to go to our neighbours to explain that it's her attacking us, not us attacking her. She would not have been put on a new cocktail of drugs as a last resort to manage her behaviour. We would not have had to hold our daughter down on the floor every day to try and stop her banging her head as hard as she can against any hard surface and against ourselves.
When the lockdown began, her school closed and with it all the support she gets, from occupational therapy to art therapy, ended. While the children of key workers had somewhere to go Lauryn, who requires constant supervision, was left at home. No emergency provision or supervised education placement was granted despite the efforts of our family, the Children's Law Centre, our MP and our child psychiatrist.
During lockdown, my mother died. My son went into hospital for an operation. My mother-in-law was diagnosed with dementia. The grief is incredible but I have not been able to grieve. I went to my mother's funeral but then, because the support we had been promised was retracted, I had to go home straight afterwards to look after Lauryn. I couldn't even go to my own mother's wake. We have just had to continue moving from one day to the next, in a constant state of emergency, always feeling as though we are about to crack.
Lauryn is a very routine-orientated person and during lockdown her routine has changed completely. She sits on the sofa all day, dictating what we can or cannot watch on TV. Normally, we wouldn't give in to such demands but in order to try and avoid meltdowns we have been giving in to her a bit more than usual. She has become very lethargic and refuses to do anything for herself, demanding that others do it for her, shouting, "Mummy, help" or "Daddy, help". She even shouts out in the night for certain toys that she wants, ones we can never find.
In the absence of having her special educational needs met, her behaviour escalates. She attacks us and she attacks herself
A lot of the time, frustration about not knowing what's going to happen next sets Lauryn off. Because of her autism, she craves certainty, structure and control of day-to-day activities. In the absence of having her special educational needs met, her behaviour escalates. She attacks us and she attacks herself. I have to lock myself in rooms and people outside are thinking that it's Lauryn being attacked, not me. She's screaming, "Mummy, stop, stop" because I have the door closed. She wants the door to be opened so she can attack me. The neighbours tell me not to worry but it's embarrassing having to go to them and explain what's happening.
Since the lockdown began we have asked again and again for help from the Department of Education, the Education Authority (EA) and from Lauryn's school. It has been a humiliating, degrading and traumatising experience. I used to work full-time but had to take redundancy last year in order to look after Lauryn. Now I work part-time as a teaching assistant but even that feels close to impossible.
At one point, later on in the first lockdown, I filled in the "Vulnerable Child" form on the EA website, which was the process made available at a late stage to seek help if the child's school was unable to offer a supervised education place. Weeks later I got an automated response that told us we wouldn't be helped and concluded:
"As you may be aware the school is currently closed. I have made the Principal aware of the application and should they be able to open, a risk assessment will be carried out. I will come back to you if I receive any more information."
No-one came back to me. An alternative specialist school placement was finally secured in August, but that was swiftly interrupted due to positive Covid cases.
Her dose of anti-depressants was doubled. She was then put on a huge dose of diazepam
What has happened instead is that drugs have been thrown at the problem. Lauryn had always been on medication to help her sleep, but during the lockdown she has been chemically restrained. Her 100mg dose of the anti-depressant Sertraline was doubled to 200mg. She was then put on a huge dose of diazepam, and we're currently working with her doctor on slowly reducing that. The withdrawal is hellish.
Rather than going to school – rather than putting in place measures to respond to this extraordinary situation – they are medicating the problem, and if there are horrendous side-effects for us to deal with then so be it. Lauryn's consultant psychiatrist has indicated that this chemical restraint would have been unnecessary if she had the structure and routine of school attendance. I am sure it is also contributing to her lethargy and to her new refusal to walk.
Rather than find respite in nature, we have the indoors and we have the internet, which she uses to buy toys. Lauryn's obsession with toys is longstanding but there is no escaping it now. When she was little, she used to think that they came alive when she went to sleep. Then she wanted to stay up and watch them come to life. Then she wanted to stay up, watch them and film them on her iPad. In the daytime, all she wants to do is look for new toys to buy on the internet. She can't talk about anything else, but then once she's bought that toy, it gives her satisfaction for about an hour and then it's on to the next thing.
There are toys that she cherishes, but there are many more that are bought, played with for an hour, and then discarded. We spend thousands and thousands of pounds every year on these toys. The house is buckling under the weight of them: characters from television shows, furry animals, dress up dolls, figurines, you name it. If she watches a programme on TV she can never just buy the toy for one character, it has to be the whole set. The toys themselves are always cheap and cheaply made, but so often they come from China or the US, so the shipping costs are exorbitant.
It's like a metaphor for our society, really. People think that these cheap products will make them happy but they don't. When Lauryn is at school, she can't get online to buy toys because she's not allowed her phone. At home, if we try and stop her she flies into a rage and she won't calm down until we let her get back to scrolling and buying. The fallout if we tried to do anything more to stop her would be horrendous. The internet is the devil. Ebay is the devil. Lauryn's speech is extremely limited but she can find anything she wants online.
I'm not a negative person by nature, but I feel totally overwhelmed and am not sure I can carry on. The threat of a second lockdown looms on the horizon and we are terrified that we will be placed back in the same untenable position, at home without support of any kind. If we don't get any help this time round, I'm not sure what will happen to our family.
Told by Tina Fyfe to Oscar Rickett
Watch our video interview with Tina and the charity that is helping her and others like her. This story is part of our series The Unlawful State: Stories from a Pandemic where we lift up the voices of those whose lives are being disproportionately affected by the coronavirus crisis.